The Valley Charter School
The Valley School of Southern Oregon is a tuition- free public school for middle school students. The unique, hand-on, engaging learning model focuses on the S.T.E.A.M subjects (Science, Technology, Engineering, Art and Math). Guided by a Montessori's philosophy, the school values and nurtures unique strengths, critical thinking, collaboration, communication, inquisitiveness, and individuality.
The Mission
The Valley School, along with our community partners, provides an enriching, inspiring, supportive, inclusive learning environment where middle schoolers gain confidence, independence, compassion and leadership skills. We fulfill this mission by providing an equitable, engaging learning experience for all students.
Community Connections "It takes a village..."
We are looking to build partnerships with local community members and businesses who share the mission to inspire the social, emotional, academic, physical and personal growth of our children so that we can prepare them to be future leaders in their communities. Please contact us if you can sponsor one of our programs from Robotics and Engineering to Music and Drama.
Expectations for Family Volunteer Hours
We can't do this without you! The Valley School is a free, non-profit, public charter school funded at 80% of other non-chartered middle schools. We still provide the highest quality public education. We depend on close connections with our families.
The way we sustain our operations is that all families commit 2 hours a month or 20 hours a year to service to the school. Service to the school comes in many different ways from classroom volunteers to building and repair projects. Thank you to all our incredible volunteers!
What's Happening On Twitter!
So lucky to have Larry Licato of City Life Medford here to teach soldering to our classes today. Thank you! t.co/hKAlQVBWin
Show

Media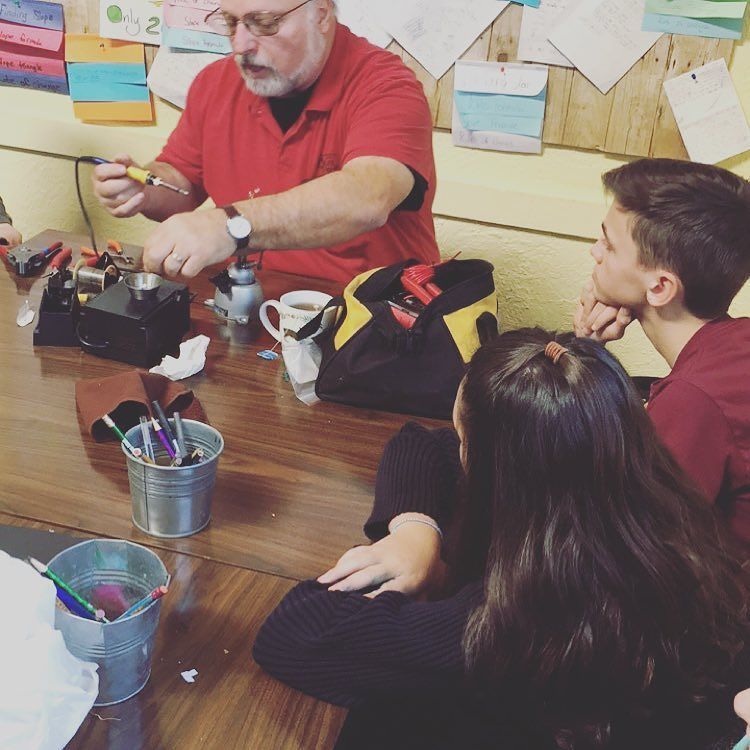 The TVS Drama Club presents Unaccompanied Minors: An Acapella Battle Friday 12/8 Monday 12/11 6:15pm Central... t.co/ttm8GoXgr1
Reminders: School starts August 29th for all new students. All students report on August 30th. Watch this space for more updates about the new principal, new staff members and the overnight field study on August 30-Sept 1st.
Montessori classrooms are beautifully crafted environments designed to meet the needs of children in a specific age range. Dr. Maria Montessori discovered that experiential learning in this type of classroom led to a deeper understanding of language, mathematics, science, music, social interactions and much more. Most Montessori classrooms are secular in nature, although the Montessori […]
Our Vision
Our Vision is that together, we hope to empower our next generation with fearless, compassionate leaders equipped with a strong academic foundation, effective communication skills, a passion for learning, and the confidence gained through a positive middle-school experience.